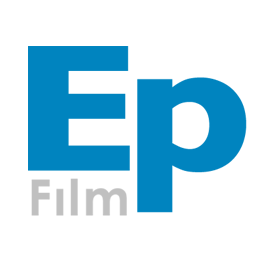 FILM FESTIVAL WITH LIVE SCREENINGS
EL PASO, TX, UNITED STATES

Oct 24, 2019 to Oct 27, 2019
Notification Date: Aug 2, 2019



The El Paso Film Festival was created by filmmaker Carlos Corral in 2018 with the support of the El Paso Filmmakers organization. With the philanthropic help of the Paso Del Norte Community Foundation, the El Paso Film Festival screens original film showcases for aspiring filmmakers and for all who look to enjoy independent work that they won't see in a mainstream theater.

As the signature independent film festival of El Paso, the El Paso Film Festival brings quality short and feature films to its attendees and participants. Working to expand the introduction of new independent films, the festival inspires individuals and groups to embark on their creative journey to write and tell their story for the film and television industry.

From narrative to documentary films, philanthropic support is given to everyone involved in the art of filmmaking. The Paso Del Norte Community Foundation and El Paso Film Festival have thus teamed up to support independent cinema in the southwest border region. We look forward to seeing you at this year's spectacular event.


The following rules govern all film submissions to the El Paso Film Festival ("EPFF" or the "Festival"). Only films that are submitted will be considered for competition.

ELIGIBILITY
Submissions must be accompanied by the applicable submission fee PER ENTRY and a completed online entry form. All films must be in English or have English subtitles at the time submitted.

Films must be submitted as an online streaming video via a participating submission platform (FilmFestARoo), a password-protected streaming URL. DVDs & Blu-Rays will NOT be accepted as a form of submission.

If the submission link is found to be inactive or the password to be incorrect, the submission may be deemed ineligible.

EPFF screens films as digital files for short/feature films and Blu-Ray Discs for feature films only, during the Festival. If you are unable or unwilling to provide us your short film as a digital file or your feature film as a digital file or Blu-Ray disc for exhibition, please DO NOT SUBMIT your film.

Films must be available for screening during the El Paso Film Festival, October 24th - 27th, 2019.

Films that have been submitted to EPFF in previous years are eligible to be resubmitted, provided they are eligible according to all of EPFF's current rules.

If your short film or feature film has already had its World Premiere, North American, US Premiere, Texas Premiere, Hometown Premiere, Cast & Crew Premiere, or Online Premiere, don't worry, you are still eligible to submit and compete in our film festival. Unlike other film festivals, we award the hard work filmmakers have put into their projects, regards of where it has already screened. Submit with confidence.

EPFF reserves the right in its sole discretion to reject or disqualify any ineligible entries, without a refund.

ORIGINALITY & PERMISSIONS
Films must be the original work of the applicants.

By entering the competition, you represent that you have secured all necessary rights.

Applicants are solely responsible for obtaining all necessary rights and permissions for third-party materials included in their films, including but not limited to music, trademarks, logos, copyrights, and other intellectual property rights. EPFF expressly disclaims all liability or responsibility for any violations of the foregoing.

ADDITIONAL INFORMATION
DO NOT SUBMIT WORKS IN PROGRESS! We strongly advise filmmakers to submit their film only after it is fully finished. The film will judged as a completed work only.

STORY AND SOUND! That's what we look for in our entries. Make sure your story can be heard. If your short or feature film is submitted with a bad sound mix, it will automatically be disqualified and the filmmaker will not receive a refund for their submission

Once an entry payment has been received we cannot provide a refund. If a payment is disputed by an entrant for any reason, the entrant may be subject to any transaction fees or similar amounts incurred by EPFF in connection with the dispute.

Online Debit/Credit Payment is the only method we accept for submission fees at this time. Mailed checks will be shredded and destroyed upon receipt.

Please include in your cover letter if your film was SHOT IN EL PASO (include locations) or if you are an EL PASO FILMMAKER.

SELECTED FILMS AND WINNERS
EPFF has no obligation to disclose the identities of screeners or judges. Notes, feedback, or information relating to the submitted project will not be provided, nor will the details regarding the submission review or selection process. EPFF explicitly disclaims any liability or responsibility for any comments, notes, or opinions expressed about a submission, whether by EPFF or by its volunteers.

Winners will be announced on November 1, 2019. The jury's decision is final.

Winners receiving cash prizes are solely responsible for payment of all applicable local, state, and federal taxes.

RETURNS & ACKNOWLEDGMENTS:
Press materials will not be returned under any circumstances.
COMPETITION IS VOID WHERE PROHIBITED.

COMPETITION CERTIFICATION
I have read all of the rules, understand, and have complied with these rules and warrant the submission of my/our original work and that there are no disputes regarding the ownership of the project submission.

I also warrant the submitted material does not defame or invade the rights of any person living or dead. To the best of my/our knowledge, all the statements herein are true and correct.

I understand that failure to adhere to the competition rules and regulations will result in disqualification and forfeiture of entry fee. I acknowledge that once an entry payment has been processed, EPFF will not provide a refund.

No revisions of materials will be accepted once entry has been submitted.

BY SUBMITTING THE MATERIAL, I/WE HEREBY AGREES TO INDEMNIFY, HOLD HARMLESS, AND DEFEND THE FESTIVAL, ITS EMPLOYEES, DIRECTORS, REPRESENTATIVES, AND AFFILIATES FROM ALL LIABILITY, CLAIMS, AND DAMAGES IN CONNECTION WITH THE SUBMISSION AND FROM ANY FEES AND EXPENSES, INCLUDING BUT NOT LIMITED TO REASONABLE ATTORNEYS' FEES, THAT ANY OF THEM MAY INCUR IN CONNECTION THEREWITH.


The El Paso Film Festival Jury Members all choose their favorite films and present their distinguished awards at the Awards Ceremony during the closing ceremony of the festival. Through the philanthropic resources of the Paso Del Norte Community Foundation and its sponsors, the El Paso Film Festival awards up to $5,000 in cash prizes between all the winning short and feature films.

Category Awards - $1500
Best Feature Film (Narrative) - $500
Best Short Film (Narrative) - $250
Best Feature Film (Documentary) - $500
Best Short Film (Documentary) - $250

Grand Jury Award - $1000
When deciding on the Grand Jury Award, The El Paso Film Festival Jury awards the film with the most captivating story, values, and community impact.

Producer's Award - $500
The Producer's Award is given by Carlos Corral, the Artistic Director of the El Paso Film Festival and fellow independent Filmmaker and Producer. The Producer is tasked with making sure the film production has all of the necessary resources, cast, and crew, in order to achieve the Director's vision.

Director's Award - $500
Charles Horak, one the of EPFF Jury Members, honors the filmmaker who has exemplified exceptional talent, storytelling, and perseverance in bringing their film to light. Being a filmmaker requires having a vision that challenges the imagination of the audience and also requires a lot of endurance when telling an engaging story.

Audience Award - $500
The El Paso Film Festival recognizes the power of the audience. We ask our audience members to cast their vote for their favorite film. All votes are anonymous, and only the attending audiences are eligible to vote for the best film of their choice.

El Paso Filmmaker Award - $500
The El Paso Filmmakers Organization & Paso Del Norte Foundation will present this award this to an El Paso Filmmaker who has exemplified exceptional talent and hard work in telling their own personal story.

Foundation Award - $500
The Paso Del Norte Foundation will present this award to a Filmmaker who has exemplified remarkable talent and hard work in telling their own unique story that connects on a personal level with the audience.


Total Prizes in Cash: 5,000
EVENT CONTACT
221 N. Kansas Ste. 1900
El Paso, TX 79901
United States
Email Event
EVENT VENUE
El Paso Museum of Art
1 Arts Festival Plaza
El Paso TX 79901
United States
UPCOMING DEADLINES
Earlybird
May 1, 2019
Regular
Jun 1, 2019
Late
Jul 1, 2019
Final
Jul 5, 2019
The final deadline has passed.

Please check back in the future to enter the next season of this event.